Welcome To
Blackberry Ridge
All New conservation subdivision in Fayetteville, AR
Community & Nature First
The Blackberry Ridge vision is to create a front porch neighborhood in a back porch natural setting. As several people have said it, Blackberry Ridge is the option you didn't know you had.
Nature Inspired Community
Blackberry Ridge is designed to work with the land's natural topography to allow nature to showcase its beauty in the context of community.
Location
Nestled just northwest of Fayetteville, the mountainous area around Blackberry Ridge has remained a hidden treasure. Recent infrastructure improvements have made this natural area accessible – not only to Fayetteville but to all of Northwest Arkansas.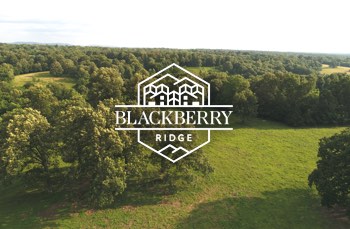 Our Story
Blackberry Ridge began with a dream around 2010. Michele and I were walking around our neighborhood discussing our intention to buy several acres and build a house. However, we were starting to realize the benefits of the relationships we had built in our current neighborhood.
Lots Available
If the vision behind Blackberry Ridge makes you lean forward in your chair, we invite you to review the lots available and consider becoming our neighbor.
Inquire
See For Yourself
Feel free to drive by the area to view for yourself how everything is progressing. Use the link below to send us a message if you have questions.